Toyota bets big on automated vehicles to bring AI to the masses
INDUSTRY VIEW
20 August 2018
Quarterly losses pile up for Tesla, Uber shuts down its autonomous truck division, and regulatory challenges grow for Silicon Valley start-ups looking to trial their groundbreaking tech in a real-world setting.
As the negative headlines proliferate, you could be forgiven for thinking these roadblocks are a sign of the autonomous vehicle sector's inherent flaws. But to truly understand the future of transportation and mobility, we might need to look beyond Silicon Valley for answers. At least, that's the hope driving vehicular giant Toyota's newly unveiled automated vehicle strategy.
"Right now, automated technologies are actually quite expensive, with everyone focused on the luxury segment," Mandali Khalesi, Head of Connected Car & Product for Toyota, told AI Business earlier this month. "I think what we have to look at is how we can bring the price point down and address the key pain points for the low-end segment [of the market]. You don't need a massively powerful vehicle to go and do your weekly shop, but maybe these short trips could benefit from some level of automation."
Nailing autonomous driving for a mass market ultimately means understanding consumers first, and crucially, working with existing infrastructure. After all, the vast majority of drivers don't require a £100,000 self-driving sports car to buy groceries or do the school run. This is part of the reason why Toyota is so keen to stress that the applications of connected car technology are, in fact, much closer to home.
In-house, Toyota has been cooking up new solutions for some time now. For example, one project to come out of the Toyota Research Institute, known as guardian vehicle technology, introduces safety functions to a vehicle to prevent drivers from making mistakes. If a driver uses a pedal incorrectly or begins to fall asleep at the wheel, the vehicle's AI is able to intervene at a crucial moment to prevent an accident.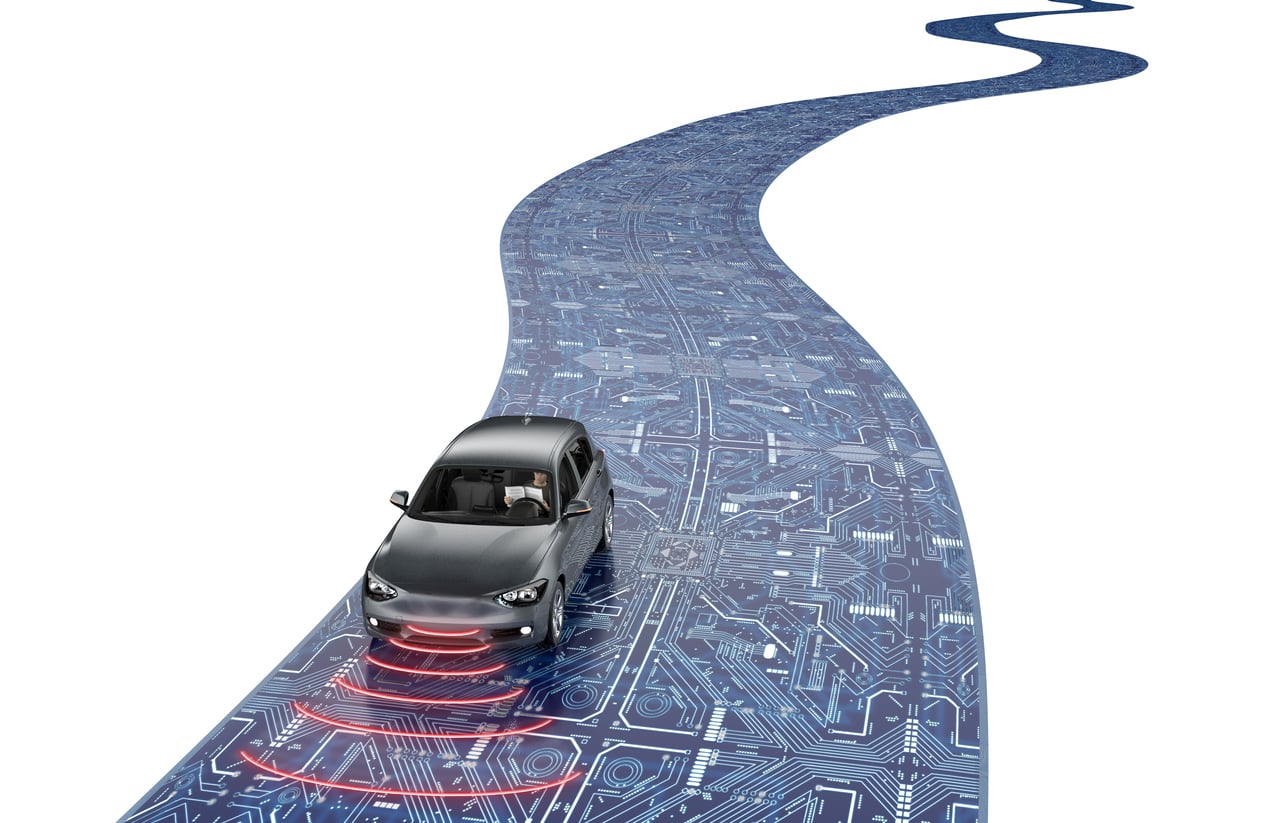 By generating reams of real-world traffic data, this assisted driving might someday pave the way for what TRI CEO Dr Gill Pratt hopes will be "a car that can never be responsible for a crash, regardless of what the driver does." Near-term projects such as this sit alongside high-concept vehicles such as the e-palette, a modular, autonomous vehicle which can transform from a bus into a mobile health clinic or office space on the fly.
Toyota's biggest near-term announcements, however, came from The AI Summit Hong Kong earlier this week. Facing what Chairman Takeshi Uchiyamada calls a "one in 100 year" transformation of the transportation industry, Khalesi announced that Toyota is set to significantly expand its acquisition strategy in order to race ahead of the competition on self-driving innovation.
"We've been very good at building quality vehicles, but does that mean we've been as good as the IT companies in terms of innovation?" asked Khalesi in an interview with CNBC following The AI Summit. "That's an area that needs to be worked on, and partnerships are a big area we're looking at: working with the start-up community, and essentially investing with them to co-create the future of automation."
As part of its deal pipeline, Khalesi explained, Toyota is currently investing in one start-up per month. Many of these are either AI or ridesharing start-ups, with the idea being that Toyota will benefit from operational ridesharing knowhow as well as intelligent, AI-powered software.
Recently, this included a $1billion stake in SE Asian ridesharing app Grab. Toyota plans to leverage Grab's high-definition street map data in order to improve its self-driving technology, while using its own vehicle cameras to generate new maps. It's emblematic of the collaborative approach which Khalesi says Toyota is taking to the future of transportation: "This is not only for acquisition purposes. Co-creation is really important – how do we develop this technology together?"
Toyota's mission to bring practical, AI-powered driving functions to the masses is undoubtedly necessary in an emerging space dominated by utopians, futurists and high-end hype. Yet it remains to be seen whether the automotive giant can truly change with the times – or whether it will be left behind, trailing in Silicon Valley's dust.
---
By Ciarán Daly